Efficient Antenna Services
If you're looking for reliable antenna services in Sydney, you've come to the right place!
We understand that it can be frustrating when your TV signal is poor (especially during your favourite show), so we offer fast and efficient services that will have you enjoying your favourite shows in no time. Our experienced technicians are equipped with the latest tools and technology to ensure your aerials is properly installed correctly, delivering the best possible signal quality with a next or same-day service.
Our team of experts specialises in all things related to installation, maintenance, and repair, ensuring that you always have access to crystal-clear television reception and your favourite Freeview channels.
Don't let poor reception ruin your TV viewing experience. Contact us today to learn more about our antenna services in sydney and how we can help you get the most out of your television!
New TV Antenna Installations
We will install a new High Definition Digital TV antenna and you will be amazed by the picture quality. Forget climbing on the roof to do it yourself, leave it to the experts. We will ensure your aerial is mounted safely to the roof and all your cabling is neatly hidden away. For outstanding picture quality, get in touch with our professional Sydney/Hills District team.
TV Antenna Repairs
Having reception issues? We will come to your home and test your existing TV reception apparatus to determine what is necessary to right the problem. We understand how frustrating poor reception can be so don't put up with it another day, our friendly team will come to your home, determine the issue and resolve it for you, quickly and effectively.
Antenna Replacement
Don't get left behind with your old analog TV. The age of Digital TV has arrived! We will replace your existing aerial with a New High Definition Digital TV aerial, and you will not believe the new quality.Your picture quality plus the extra channels that come with Digital TV will greatly enhance your TV viewing experience!
How do I know if I need antenna services?
If you're experiencing issues with your TV reception, such as pixelation, freezing, or complete signal loss, you may need antenna services in Sydney. These issues can be caused by a variety of factors, including:
✗ Damage to your aerials
✗ Incorrect alignment
✗ Signal interference
Other signs that you may need antenna services or antenna replacement include a sudden decrease in signal strength or the appearance of new channels that were not previously available. If you've recently moved into a new home or changed your TV provider, it's also a good idea to have your aerials checked to ensure that it's compatible with your new setup.
In general, if you're experiencing any issues with your TV reception, it's always best to consult with a professional service provider in Sydney to diagnose and fix the problem.
How much do antenna services cost?
The cost of antenna services can vary depending on a few factors, such as the type of service you require, the complexity of the job, and the service provider you choose.
For example, if you need a simple adjustment or re-alignment, the cost may be relatively low. On the other hand, if you need a new antenna installed, the cost may be higher due to the materials and labour involved.
It's best to contact a few different service providers to get a quote for the specific services you need. This will give you a better idea of the costs involved and help you choose the provider that offers the best value for your money.
Additionally, it's important to choose a reputable service provider with experience and expertise to ensure that the job is done properly and that you get the best possible signal quality.
How long does antenna servicing take?
The length of time it takes to complete antenna repairs and antenna installation in Sydney can vary depending on the type of service you need and the complexity of the job.
Simple jobs such as adjusting or re-aligning an antenna may only take an hour or two to complete, while more complex jobs such as installing a new aerial or repairing significant damage may take longer.
It's best to consult with a professional service provider to get an estimate of the time required for your specific job. This will give you a better idea of how long the job will take and help you plan accordingly.
In general, a reputable service provider will work efficiently to complete the job as quickly as possible without compromising on quality, ensuring that you have access to the best possible TV signal as soon as possible.
How can I identify professional antenna services in Sydney?
To identify professional local antenna services, you can look for a few key indicators:
✓ Experience and expertise: A reputable service provider should have years of experience in the industry and possess the necessary skills and knowledge to handle a variety of issues.
✓ Licence and insurance: A professional service provider should be licensed and insured, giving you peace of mind that you're working with a legitimate and trustworthy company.
✓ Positive customer reviews: Check for online reviews from previous customers to see what their experience was like with the provider. Look for consistent positive feedback and satisfied customers.
✓ Quality guarantee: A professional service provider should stand behind their work and offer a quality guarantee or warranty on their services.
✓ Transparent pricing: Look for a provider who offers transparent pricing and provides you with a detailed quote before starting the job.
By considering these factors, you can ensure that you're working with a professional and reputable service provider who will deliver high-quality services and reliable results.
Frequently Asked Questions About Antenna Services in Sydney
Upgrade your TV with the pros at Accent Antennas
We pride ourselves on providing the best Australian-made products backed by quality installation with a focus on customer satisfaction. With same-day service we can be on-site and delivering crystal-clear solutions in as little as 2 hours.
To this end, we back all of our work with a 20-year workmanship warranty and a 5-year warranty on materials, so you'll never have to worry about your TV again.
Get a fast free quotation for your Sydney installation or repair by calling us on 0411 273 648 or requesting an obligation-free quote online today!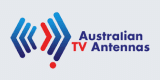 Schedule Free Onsite Quote Today
"*" indicates required fields