HD Digital Antenna Installation Hawkesbury Region
Isn't it time you enjoyed all the quality free-to-air programming available in your Hawkesbury District home?
Crystal clear TV reception isn't something you think about often… until you don't have it. Whether you've suddenly lost your signal, have been dealing with decreasing picture quality, or looking to install new antennas to enjoy the best Freeview shows available, we can help.
At Accent Antennas, our Hawkesbury technicians can help with all antenna services including:
From reliable and punctual service to our peace of mind 20-year warranties on workmanship, we treat every job like we were stepping foot in our own Hawkesbury home. That means every customer is treated with the utmost courtesy, care and consideration from start to finish. Enjoy perfect reception sooner by contacting the Hawkesbury experts in antenna and audiovisual solutions.
Call 0411 273 648 or request your obligation-free quote online now.
How much do antenna repairs and installation cost in the Hawkesbury?
The truth is quality antenna services aren't dirt cheap. In most Hawkesbury region suburbs, purchasing and installing a new digital TV antenna costs between $300 and $700. If you're seeing a low-cost service for a few hundred dollars, ensure the service includes the antenna AND installation. You'll also need to find a trusted local service that won't try and sting you with upsells and "extra charges" once your antenna repairs or installation are complete.
As with most services, you get what you pay for. Whether repairing damage, installing new aerials, or running extra cables into your Hawkesbury home, a high-quality antenna brings the following benefits:
Australian-made antennas built for local frequencies
Rigid designs engineered to stand in place for years to come
High-grade materials designed to withstand local conditions
Innovative features to filter out unwanted mobile signals interrupting picture quality
If you're planning antenna repair, replacement and installation services, the following variables will affect your costs:
Roof Type and Access
Existing Home vs. New Build
Site Access
Antenna Brand
Additional Equipment (e.g. splitters, attenuators, antenna mounts, etc)
SAVE TIME AND MONEY: Read the Antenna Installation Price Guide here 👈
What is causing my poor reception problems?
If you're finding a screen full of static or signal quality in your home, many factors may be at fault. Some of the most common include:
Weather conditions: Signal disruptions and pixelation may result from the weather.
Signal obstructions:

Tall buildings and surrounding trees can cause block spots.

Signal strength:

Weak signals may cause picture problems, not antenna quality.

Signal disruption:

Interference can come from Wi-Fi networks, appliances and phone networks.

Tower Distance:

Distance from your home to the nearest transmitting tower.
DID YOU KNOW? The average antenna on a Hawkesbury-region home is 5 years old, and the average service or upgrade is only once every 12 years. If you're dealing with picture quality that's becoming too disruptive to manage, schedule a free quote from an Accent Antenna expert and update your antenna today!
Professional antenna repair and replacement throughout the Hawkesbury region
Reception issues can be tricky to resolve. If you've ever tried to find the perfect "sweet spot" in your living room or climbed onto your roof to reposition your antenna, you know that dealing with poor TV signal quality can be time-consuming and frustrating.
Some of the most common antenna issues we deal with:
Incorrect TV setup

Damaged TV aerial points

Wind affecting the position of your antenna

Broken or damaged TV splitters and adaptors

Animals and pests chewing through cables

Antenna damage (e.g. during severe storms or winds)
If you've moved house, suddenly experienced poor reception, or are renovating your home, it may be time for a new antenna. Our licensed and experienced teams carry all the necessary testing equipment to diagnose your problems and have you enjoying your favourite shows again.
Accent Antennas is here to answer all your reception questions
Breaking down the technology behind your digital antenna isn't something many people are interested in… until reception drops during your favourite show! An understanding of how your free-to-air antenna works can be useful when the picture goes south and you've got no idea whether to call an electrician, pull out the ladder and have a look on the roof, or start banging the top of your TV, hoping for the best (we don't recommend this option!).
Get in touch with our experienced Hawkesbury team to ask questions and get support on topics like:
Can I use my old TV antenna to receive digital signals?
What is a signal booster and do I need one?
How do I get high-definition digital TV?
Is my old antenna a digital antenna?
How do I get 20+ free-to-air channels?
How do I get ready for digital TV?
What equipment do I need to upgrade?
We have all the answers from Kurrajong to Richmond and Windsor to Penrith. With over 30 years of experience, we're available 7 days a week from 9am to 7pm. Get in touch with a member of the Accent Antennas team to learn more.
For help and installation services 7 days a week, call 0411 273 648 or request your obligation-free quote online.
Hours: 7am – 9pm, 7 days a week (No penalty for weekends)
Phone: 0411 273 648
Mobile: 0411 273 648
THE DEVILS WILDERNESS 2754
Why choose  Accent Antennas 
Brands We Recommend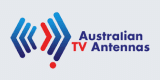 Schedule Free Onsite Quote Today
"*" indicates required fields