Digital TV Antenna Installation In Sutherland Shire
Looking for crystal clear reception for your favourite free-to-air channels? Accent Antennas can help!
No matter how many streaming services you sign up for, there are some moments when nothing beats free-to-air television. Unfortunately, when an outdated antenna, incorrect installation, or damage to your antenna occurs, you can be left with poor reception and plenty of headaches.
Maybe you've been left with a dud product after low-quality technicians jumped on board the 'digital boom'. Maybe the elements have caused damage living near South Cronulla Beach. Or, maybe you just want to enjoy the latest Sharks NRL game without having to hold the bunny ears to find the "sweet spot".
At Accent Antennas, our Sutherland Shire technicians can help with all antenna services including:
Whatever your frustrations, the team at Accent Antennas brings 30 years of experience installing, replacing and repairing antennas of all types. For fast, affordable and reliable service, reach out today and organise your fast and FREE quote.
Call 0411 273 648 or request your obligation-free quote online now.
How to manage poor reception in the Sutherland Shire
Living near best beaches (we're not biased, just honest) is one of the many advantages of calling Sutherland Shire home… until the ocean elements cause damage to your antenna. You must stay alert for signs of damage to your antenna from extreme wind to salt spray and natural corrosion.
From Cronulla to Caringbah, Engadine to Gymea, be on the watch for the following signs you'll need to book an antenna service, repair or replacement:
Distorted or foggy TV image
Unexplained image freeze
Non-working channels
Loss of image quality
Regular static
Signal loss
Don't suffer through poor image quality or squint to see your favourite shows. Accent Antennas has been supporting the Sutherland Shire for 30 years and counting. Enjoy the full range of Freeview channels by installing a modern antenna that works for your home and lifestyle. With 5-year material and 20-year workmanship warranties, enjoy the peace of mind from choosing the Shire's trusted name in antenna care and repair.
How much does new installation and repair cost?
This question can be tricky to answer. Many antenna types, brands, sizes, makes, and models are available. These all impact the picture quality you receive and your antenna's longevity, making a "one size fits all" approach to pricing impossible.
On average, a new antenna can cost $250 to $700 or more, though this typically won't just cover the cost of the antenna itself. Your price will also need to factor in your installation's location, the installation's complexity, and any necessary supporting equipment. For example, you may need splitters to deliver pictures to multiple TVs in your home.
You'll also need to factor in the cost of labour in the Sutherland Shire. Most AV experts charge between $70 to $85/hour. For an existing antenna, you can expect to pay an average of $200 to $250 per service. Remember, major flaws and structural damage will be more difficult (and more expensive) to repair than minor damage.
The best way to manage your household budget and plan accordingly is to organise a site visit to determine the correct antenna solution and discuss your options for safe and lasting installation.
SAVE TIME AND MONEY: Read the Antenna Installation Price Guide here 👈
Questions to ask of potential AV experts
Finding AV experts in Cronulla or the surrounding suburbs is difficult. When you're trusting your picture quality to a team of experts, there's no way of knowing if they've got the experience to provide value for money… unless you know what questions to ask.
Whether you trust the team at Accent Antennas to help with your antenna repairs, replacement and installation or opt with another company, be sure to ask the following questions to get an idea of each company's approach, professionalism and expertise.
"What brands do you work with?"
"How long have you worked in the audiovisual industry?"
"Do you do the work or hire subcontractors to install my antenna?"
"Can you test my signal strength and show me my current results?"
"Am I closer to a UHF or VHF transmission tower?"
"Are there workmanship guarantees on antennas?"
"What do you recommend to ensure crystal-clear picture quality?"
"Do you charge extra on weekends for call-outs?"
"Do you offer free measure and quote services?"
At Accent Antenna, we understand the importance of finding a quality service at a price that works for you. Our team of technicians are locals, just like you. That's why we offer a range of peace of mind extra to ensure you receive value for money. From using only the best Australian-made antennas to providing a next-day (or same-day) service, we're committed to solving your aerial challenges quickly and affordably.
Is it possible to repair my antenna?
In most cases, yes.
You don't always need to replace your antenna. Our experienced technicians are available 7 days a week from 7am to 9pm to help assess the state of your antenna and offer the most cost-effective and lasting solution. There are dozens of reasons your antenna may deliver less than perfect reception. We use the latest diagnostic equipment to quickly and accurately diagnose the problem.
From physical damage, damaged cables, broken splitters or adaptors, broken signal boosters or obstructions to digital signal transmission, there's a lasting resolution to your poor picture problems. We service St. George and the nearby areas, so get in touch and arrange your 100% obligation-free consultation today.
Hours: 7am – 9pm, 7 days a week (No penalty for weekends)
Phone: 0411 273 648
Mobile: 0411 273 648
We operate in following suburbs :
ROYAL NATIONAL PARK EAST 2232
THE ROYAL NATIONAL PARK 2232
Why choose  Accent Antennas 
Brands We Recommend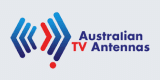 Schedule Free Onsite Quote Today
"*" indicates required fields