Sydney's Trusted Foxtel Satellite Dish Installation
Whether you prefer spending your time watching sport or would rather get lost in nature from the comfort (and safety) of your own couch, Foxtel satellite dish installation is the answer.
Foxtel's TV services are currently delivered either via a satellite or a cable network. Though by June 2023, Foxtel will no longer have access to the Telstra cable network for cable connections. If you're one of the few customers who aren't already on the satellite network, Accent Antennas can help.
The team at Accent Antennas understands all the finer details of television signals and what you'll need to enjoy perfect reception in your home in Sydney. In fact, we're regarded as one of the leading satellite dish and TV antenna installers in Sydney. Boasting more than two decades of experience, our experienced team can help you with various services. No job is too small for us, and we can even help you to wall mount your television.
For help and antenna installation seven days a week, call us on 0411 273 648 or complete an online form to request a fast free quote.
Why should you switch to satellite?
As mentioned, Foxtel's deal with Telstra will expire in June 2023. So, the days of cable TV will soon be a thing of the past. When this deal comes to an end, Foxtel won't be able to offer Foxtel TV (which includes free-to-air channels) via the cable network anymore. For this reason, they're implementing a Satellite Priority policy whereby they offer satellite connection as the first choice to new customers. 
Though the reasons to switch to satellite are more than just necessity. If you want to experience the beauty of 4K, satellite is the best route to take. When you install a Foxtel satellite dish, you'll be rewarded with crystal clear, vibrant images. 
On top of quality, switching to satellite can simplify life. You won't have to dread cable outages which happen more often and can last for longer. Plus, with one satellite you can get access to countless content, eliminating the need to sign up for extra streaming services. 
Can I install my own Foxtel satellite dish?
Firstly, you'll need to check if your home is already wired for Foxtel. If it's not, you will need to get a professional installation company in any case. 
If you simply need to install a satellite dish, you will also need to hire the services of an engineer. It's much more technical than fastening it onto your roof and calls for a high degree of accuracy and precision. If it's installed poorly, you not only run the risk of damaging the actual satellite dish, but you could also experience bad signals preventing you from enjoying crisp images. 
It also involves getting on to your roof which means that a degree of risk is involved. Plus, if you don't regularly do this type of exercise, you'll have an even harder time finding your footing on this unfamiliar and uneven surface. 
In addition to thinking about your own safety, there's also the lifespan of the satellite dish that can be jeopardized. Depending on the manufacturer, you might void your warranty if it's not installed by a licensed professional. 
How long will my new satellite dish last?
On average, you can look forward to between 10-15 years of service. Though, if your property is near the beach, it will be closer to 10 years, possibly only seven years.
That said, in addition to the location of your property, there are a number of factors that will impact the lifespan of your dish. These include the quality of the satellite dish and installation, type of material used for manufacturing, and where it gets placed on your roof. For example, if it's installed in a place where it will be exposed to the direct elements, you'll likely find that you'll need to replace it sooner. 
These variables can also impact its performance. Ideally, you should get a satellite dish made from aluminum or fiberglass. While steel is a popular choice because of its cost, it can rust when the paint starts to flake. This means that while you can save money upfront, you will need to replace your satellite dish sooner, which can erase the money that was saved initially. 
What does satellite dish installation cost?
Most installers will package together the satellite dish that you need along with the labor and any other materials for the job in a single quote. On average, you can expect to pay between $400 and $450 for satellite dish installation (which will include the dish) for a single storey property.
See what the pros at Accent Antennas in Sydney can dish up 
Upgrading to a satellite dish can take your television viewing experience to the next level. While you might be tempted to get up on the roof of your house yourself, it's much better to leave it to professional installers. Not only will installers ensure that you get the best possible signal, but it can also extend the lifespan of the dish. 
When you partner with Accent Antennas for your satellite dish project in Sydney, you can enjoy peace of mind knowing that you'll get the right placement the first time. Our experienced team has more than 20 years of experience installing, repairing, and replacing satellite dishes and TV antennas across Sydney and the surrounding areas. We're confident that you'll be completely satisfied with your new Foxtel satellite dish installation with us. 
Call us on 0411 273 648 to get started or contact us online to request a 100% obligation-free quote!
Why choose  Accent Antennas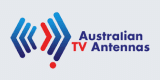 Schedule Free Onsite Quote Today
"*" indicates required fields