Digital Antenna Installation in Canterbury Bankstown
Trust Canterbury Bankstown's local antenna experts for all your installation, replacement and repairs.
If you're looking for fast, reliable and affordable antenna installation for your home or business, Accent Antennas has the team and expertise to make the process simple and stress-free from start to finish.
Don't suffer through the poor reception of your favourite Freeview shows. Whether you're frustrated with inconsistent picture quality watching the Bulldogs on Friday Night Footy in Lakemba, you need a new antenna installed to meet the needs of a growing family in Revesby, you've got a renovation project that requires new antenna connections in Punch Bowl, or it's simply time to replace your old aerial, we can help.
At Accent Antennas, our Canterbury Bankstown technicians can help with all antenna services including:
Delivering next-day or same-day service, we use the latest equipment and cutting-edge technology to diagnose your reception problems and offer an affordable solution. Put our 30 years of experience to the test by requesting a 100% obligation-free quote today.
Call 0411 273 648 or request your obligation-free quote online now.
Bankstown's TV antenna experts
A good antenna is essential to enjoy digital reception whether you live in Belmore, Croydon or Campsie. If you're dealing with damage to your roof aerial or noticing decreasing picture quality on your TV, we can help. No matter what type or size of aerial you have, our technicians can provide an on-site signal test to give us all the information we need to recommend a quick fix.
With 30+ years of experience in home entertainment, we're more than Bankstown's antenna experts. Whether you need help mounting a new TV on the wall, replacing your outdated analogue aerial with a modern, durable antenna, or need professional installation of a new Foxtel satellite, our audiovisual experts are standing by to help. We're available from 7am to 9pm, 7 days a week, so get in touch to request a quote now.
Can I fix my antenna myself?
This is highly ill-advised. For one, it's incredibly dangerous to go onto a roof without proper training and equipment, even if you're in a one-storey building.
What's more, there's often a lot more to antenna repair and repositioning than just screwing the fixture into place. A lot of careful calibration goes into making sure that the antenna is properly aligned to receive the signal in the clearest fashion. You'll be much more likely to have a quick and effective resolution to your reception issues if you call out for a professional instead of attempting a dangerous DIY.
Will it take a long time to fix or install my antenna in Bankstown?
Not when you turn to the pros at Accent Antennas. We're equipped with all of the technology and safety equipment needed to get the job done right effectively and efficiently. Your new TV antenna should only take a few hours to install because we also come prepared for every new job with the right materials and team members.
Replacement vs. Repair vs. Recalibration
It can be difficult for a homeowner to detect whether a full replacement will be the answer to their reception woes. But the experts at Accent Antennas have been problem solving reception issues for over 20 years.
We'll very quickly be able to determine whether you need a completely new, probably digital, antenna for access to all the latest channels with the clearest reception. In other cases, a simple repair, addition of an amplifier, or a recalibration and realignment are just enough to get the job done and have your TV picture looking clearer than ever before.
Stop suffering through faulty reception in Canterbury
You'd be surprised by the number of homeowners we encounter who feel that they simply have to live with disruptive service or less-than-stellar reception. This doesn't have to be the outcome at all. A lot of antenna repairs and recalibrations take just minutes, if not a few hours, and can drastically improve the quality of the reception to your television.
Poor reception could be attributed to a number of factors, all of which are straightforward for an experienced antenna expert to identify and fix. These include:
Improperly aligned antennas that pick up poor reception
Outdated equipment that can be replaced and recalibrated
Inadequate signal reception that can be boosted with a preamplifier
Incorrect coaxial cable connections that can be easily replaced
Does my choice of TV antenna in Canterbury make a difference?
For clear reception in southwest, your choice of TV antenna is crucial. The most important component of Australia's digital TV system is your antenna. If you're suffering from patchy reception or struggling to watch your favourite free-to-air shows, you may need help diagnosing any potential problems.
If you've moved your antenna from another area, a new TV channel has commenced broadcasting, or a digital free-to-air existing channel has become unwatchable, you may need to modify your antenna system.
Choosing the correct outdoor antenna depends on the channels available in your area. For example, ABC TV operates on either Very High Frequency (VHF) or Ultra High Frequency (UHF) bands. VHF channels range from 0 to 12, and UHF channels are numbered 28 to 69. Signal strength is another factor in choosing the optimum antenna for your area – viewers close to an ABC TV station or transmitter will require a different system than those living on the edges of the transmitter's broadcast area.
At Accent Antennas, we can recommend the best antenna for your Canterbury-Bankstown home and deliver sharp and enjoyable picture quality so you never miss a game, news broadcast or TV show that matters to you.
Hours: 7am – 9pm, 7 days a week (No penalty for weekends)
Phone: 0411 273 648
Mobile: 0411 273 648
Suburbs in the City of Canterbury are:
Ashbury (with a minor portion within the Municipality of Ashfield)

Belfield (with parts within the Municipality of Strathfield)

Beverly Hills (with parts within the City of Hurstville)
Croydon Park (with parts within Burwood Council and the Municipality of Ashfield)

Hurlstone Park (with a minor portion with the Municipality of Ashfield)
Narwee (with parts within the City of Hurstville)

Punchbowl (with parts within the City of Bankstown)

Riverwood (with parts within the City of Hurstville)
Why choose  Accent Antennas 
Brands We Recommend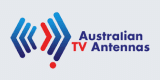 Schedule Free Onsite Quote Today
"*" indicates required fields