Sydney's Licensed TV Antenna Repairs
Quit suffering from reception issues! Many homeowners chalk up poor television reception as a fact of life when, in fact, it is actually due to completely fixable issues. There's no reason to continue viewing subpar free to air TV when you can have your TV antenna repairs take care of it for you.
Clear and enjoyable television is the name of the game for the crew at Accent Antennas. We've been dedicated to helping Sydney homeowners get the picture they deserve for over 20 years with expert technicians and the very best products and services on offer.
We're confident we can fix your existing aerial and help get you back on track with high-quality reception.
For help and installation service seven days a week, call us on 0411 273 648 or contact us online to request a 100% obligation-free quote.
Explore more of our services:
How can I tell that my antenna needs to be repaired?
Let's start with what kind of installation you have. If you are still hanging on to an older (or ancient) analogue aerial and attempting to get the most out of your digital TV experience, you're going to be disappointed. It might be worth simply upgrading or replacing your aerial to the latest digital version so you can take advantage of the high-definition picture quality that an analogue aerial simply can't deliver.
With that out of the way, if you have a digital aerial and you're experiencing a deteriorating picture quality, you're a candidate for repair. There's no reason for a home with a modern aerial to provide low quality, poor reception to your televisions.
Another reason for antenna repair is if you find out you are missing channels. That's right. If your aerial is not tuned and installed properly, you could be excluded from accessing free to air channels that should be included in your coverage area.
Finally, of course, there's actual physical damage that can happen. After all, it is on the roof and subjected to the elements year-round. If there's been a storm recently and you notice a drop in reception or picture quality, it's possible that the unit itself needs to be repaired or repositioned.
How long does it take to repair an antenna?
The good news is that most of these issues with reception and channel access are addressable with professional repair from a reputable expert. How long that takes, however, will be up to a few factors. For instance, the technician will need time to assess your existing set up and diagnose the core issue.
Is the problem with the unit itself or the wiring in your home? Does it simply need to be repositioned, or should parts be replaced?
Once the problem is identified, they'll get to work on a resolution. Overall, this should not take more than a few hours. Things that can add to the timeline include roofs that are more difficult to reach or maneuver on (i.e. steep eaves)
How much does it cost to repair an antenna?
That depends. Do you have an applicable warranty in place? If so, you might be covered for all of the work that has to happen to bring your reception back up to standard. You'll want to ask whether labour is included or just parts when it comes to warranties, as some workmanship warranties expire well before any materials warranties do.
That said, you might be looking at a small bill of just a few hundred dollars total for the time, effort, and labour it takes for the technician to put your aerial back into prime working order. Older options might require new parts or extra cable that could increase that cost just a bit more.
Can I fix my antenna myself?
It is absolutely a terrible idea for you to go up on the roof and attempt to fix your aerial on your own. For one thing, roofs are not the safest places for homeowners to be walking around on without the right safety equipment and experience.
Safety aside, there can be a lot more to repairing an antenna and fixing reception than just tilting the wires around on your aerial.
Tinkering with this can do more harm than good, making your reception even worse, if not unwatchable. That's because you don't have the right equipment to measure and assess signal strengths and directions like the pros have. It's also possible that the trouble lies somewhere else in your set up, such as at the TV points in the home itself. And you'll have gone up on the roof for no good reason in the end.
It's always wiser to turn to the experts for assistance with your TV antenna repairs. They'll be able to do a full assessment before they touch even one part of your set up and give you a quote for services based on the parts, time, and labour that will be needed to get you back to high quality reception.
TV antenna repairs done right with Accent Antennas
There's no reason for you to keep putting up with poor reception, especially if you have a newer digital aerial installed. Instead, you should look for an experienced, local technician that can evaluate your reception and provide a fix so you can go back to enjoying high-definition television in your home.
That's what our team remains on call for. We're Sydney's trusted solution for TV antenna repair as well as replacement and installation. We can take a look at your entire configuration and pinpoint the exact reason your picture quality is less than perfect, and then fix it so you are back up and running in no time.
Call us on 0411 273 648 today to get started or contact us online to request a 100% obligation-free quote!
Frequently Asked Questions About TV Antenna Repairs in Sydney
Why is my reception poor all of a sudden?
The reasons for this can change, but damage to the aerial itself is a typical culprit. Consider what else was happening when the reception quality changed on you.
Was there recent bad weather in your Sydney suburb, for example? This can cause damage or repositioning of the receiver in a way that can interfere with the quality of the reception. In any event, it's important to call out for assistance so that the issue can be handled safely by the experts.
What gets checked during a tv antenna repair callout?
When handled comprehensively by the experts, a lot is checked over. Not only is the physical antenna on the roof checked, but also its various components including brackets, mast, and wiring.
The cables that pass through the antenna to your TV points, as well as the TV points themselves, should also be checked. A technician will also rule out that there is anything wrong with any integrated system equipment from your television company.
Is my antenna too old to fix?
That's entirely possible. Most older options were not made to withstand the elements as well as modern devices are, and they'll have an average lifespan of 10-15 years.
If your receiver is older than 15 years and showing signs of rust and excessive wear, your technician might recommend an upgrade or replacement as opposed to the repair work. And with the updated extended warranties available on newer models, this can often be more cost effective than trying to patch up an old unit.
Why choose  Accent Antennas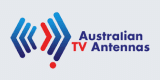 Schedule Free Onsite Quote Today
"*" indicates required fields