Digital Antenna Installation for North Shore Suburbs
Have issues with your TV reception? Let the North Shore's audiovisual experts help!
With over 30 years of experience, Accent Antennas are a leading team for North Shore homes and businesses looking for crisp, quality TV pictures. With thousands of satisfied customers from Hornsby to Berowra and between, our Australian-made products deliver leading reception for your favourite free-to-air channels.
Don't suffer from flickering picture quality, unexplained reception black spots, or static during the most exciting moment of the shows you love. As a 'Done For You' service, we can install your new TV on the wall, tune in to the full range of Freeview channels available, install new antennas on your roof or repair your current aerial to help keep your costs down.
At Accent Antennas, our North Shore technicians can help with all antenna services including:
At Accent Antennas, we offer a 100% satisfaction guarantee on all installation, repair and replacement services. With support available in 48 to 24 hours and obligation-free quotes to compare us against our North Shore competition, take the risk-free step of contacting our friendly, experienced team now.
For help and installation services 7 days a week, call 0411 273 648 or request your obligation-free quote online.
How much does new installation and repair cost?
There are dozens of antenna types available on the market, each offering different performance levels or features. A new antenna can range anywhere from $250 to $700 and up depending on the location, the complexity of the job, and any other equipment required (for example, splitters, new cable, masthead amplifier, etc.). Naturally, installing a new antenna can also require a new set of antenna cables, new TV points and more. If you only need a rooftop aerial, you can expect to pay less for installation.
You'll also need to factor in the cost of labour. Most audiovisual experts working on the North Shore will charge between $70 to $85/hour. For an existing antenna requiring servicing, expect to pay an average of $200 to $250 per visit, though the level of defect and complexity of repairs needed can increase this price.
If the wide range of "average" prices makes your head spin, we don't blame you! The best way to stay on top of your budget is to organise a site visit to determine the correct antenna solution and discuss your options for safe and lasting installation.
SAVE TIME AND MONEY: Read the Antenna Installation Price Guide here 👈
Why can't I just buy a new set of 'bunny ears'?
To get the best reception, whether you live in Killara, Crows Nest or Cremorne, you'll need more than a set of interior antennas (or 'bunny ears'). Each digital TV antenna is unique – that's why our local team will walk you through your options, suggest industry-leading products that meet your budget and help you find the aerial solution that delivers interruption-free reception.
Here are some of the questions we'll help you answer:
"How strong is the digital TV signal in my North Shore area?"

"Which digital transmitter will give the best reception?"

"What is the best TV antenna for my suburb?"

"Could the height of North Shore buildings affect reception?"

"Does my signal strength need to be boosted?"
With fast and FREE quotes and a commitment to 100% customer satisfaction, it's never been easier to enjoy the free-to-air shows you love without stress, frustration or unnecessary installation and maintenance costs.
What goes into a new installation?
Delivering crystal-clear picture quality to your home, whether you live in Gordon or Macquarie Park, isn't as simple as throwing an aerial on the roof and connecting a few cables. Depending on your home's location, the following may be required to ensure your Freeview TV channels are all accessible and enjoyable:
Australian-made digital TV antenna
Durable support mast or antenna mount
Fully galvanised steel brackets for longevity
Masthead and/or distribution amplifiers
High-quality RG6 or RG11 quad shield coaxial cables
2-way, 3-way, 4-way, 6-way or 8-way splitters
Attenuators
4G/LTE filters
TV outlet and connection lead
At Accent Antennas, our technicians are highly experienced in set-up, repair and replacement across new homes as well as existing homes. Whether we're taking the time to identify which transmitter we need to align your antenna to, testing all components in your antenna system, or fine-tuning your TV to ensure picture quality meets your expectations, we're committed to delivering excellence from start to finish.
Get in touch today for the best possible price, unbeatable service, and the clear picture quality you and your family deserve.
Installation, replacement and repair of the antennas throughout North Shore
Have you made the switch to digital yet? Many North Shore homes still use outdated analogue antennas, which can impact the quality of your digital signal. While an outdated aerial can cause disrupted picture quality, there's more behind the scenes to be aware of. Your digital reception starts at your aerial – but doesn't end until it's moved through a network of cables and devices.
At Accent Antennas, we help diagnose the cause of weak TV signals (even when it may not be obvious). If you're experiencing a weak signal or require new aerial connections to provide free-to-air channels throughout your home, our technicians have the training and expertise to help.
With a reputation for excellent service, peace of mind warranties on materials and workmanship, and a 100% satisfaction guarantee on all work, find out why countless North Shore families trust us.
For help and installation services 7 days a week, call 0411 273 648 or request your obligation-free quote online.
Hours: 7am – 9pm, 7 days a week (No penalty for weekends)
Phone: 0411 273 648
Mobile: 0411 273 648
Why choose  Accent Antennas 
Brands We Recommend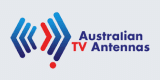 Schedule Free Onsite Quote Today
"*" indicates required fields