Efficient Antenna Installation In Western Suburbs
Save time, save money and save yourself from frustrating picture quality with the Western Suburb's local antenna experts.
Are unsightly lines and pixelation stopping you from enjoying your favourite digital free-to-air programs? Have you moved into a new western suburbs home only to find there's an outdated analogue aerial (or no aerial system at all)?
At Accent Antennas, we're proud to service western suburbs to provide the correct antenna for your area. With affordable service available 7 days a week (with no extra surcharge for weekend work), we carry a range of Australian-made digital TV aerials finetuned to pick up maximum signal strength and provide the crisp, clear picture quality you deserve.
At Accent Antennas, our Western Suburbs technicians can help with all antenna services including:
Our team specialises in a range of audiovisual solutions, so whether you're putting the finishing touches on a home entertainment room and need help mounting your 65-inch flatscreen, you're upgrading to a Foxtel satellite to enjoy a wider range of channels, or there's been damage to your aerial and you need an expert's advice on whether to repair or replace, we're ready to help.
For help and installation services 7 days a week, call 0411 273 648 or request your obligation-free quote online.
Top causes of reception issues in Western Suburbs
Constant static. Duplicate images. Reception black spots. Flicking pictures.
Chances are you've experienced these signs of antenna trouble yourself. The problem is, it's tough to know whether the issue is with your external aerial, your cabling components, your TV or another problem entirely.
At Accent Antenna, we don't just install digital antennas engineered to solve your picture problems. With state-of-the-art testing equipment, we can diagnose the cause of your reception woes and provide a custom solution, all delivered in a friendly and transparent fashion.
Here are some of the most common causes of bad reception whether you live in Granville, St. Marys or Wentworthville:
✘ Your TV antenna is analogue or outdated
✘ Your TV antenna is pointing in the wrong direction
✘ Multi-story buildings in Western Suburbs are disrupting digital signals
✘ Bad weather has damaged your rooftop aerial or components
✘ You have the incorrect antenna (UHF vs. VHF)
Our local team are available now to help diagnose and resolve your frustrating antenna issues. Don't suffer through poor picture quality for a moment longer. Get in touch and put our expertise to the test with a 100% obligation-free quote now.
Can an electrician install my antenna?
While it's a great idea to look for a tradie to install your antenna rather than risking doing it yourself, electricians are not the answer. While they may be able to wire an antenna and secure it in place, they are not trained in installation or repairs the way that an antenna technician is. Most electricians are not going to carry the necessary licensing to install an antenna for you. And they aren't going to have the knowhow that an AV technician will when it comes to calibrating your antenna and making sure you get an optimal signal. They also won't have the licensing or the tools to run the necessary cables through your home to help connect your new TV outlets.
Will my new antenna work through walls?
The more obstructions there are between a signal and its destination, the weaker the signal will become. That's why most antennas are installed up high, to get you the best reception possible. This is often called a line of sight for the signal, and that's why most are installed outside the home on the roof or other high structure to allow for maximum exposure to the direct signal at hand.
Is there such a thing as a wrong antenna?
There are certainly right, or correct, antennas depending on your needs. There are different types of signals produced here in Western Suburbs, and you'll need the exact antenna designed to achieve reception in the first place. Gone are the days when an aerial antenna of any sort will get the job done. You'll want to work with well-tested professionals who can recommend the right antenna for your reception needs from the start instead. The best antenna technicians will also provide a fast free quote along with a free signal test to be able to assess exactly what antenna will best fit your needs.
Is the antenna the only equipment that's needed?
It's certainly the star of the show, but it isn't the only part that's needed to get the job done. Your antenna technician should include all of the necessary parts for the installation in a free quote for you so that you understand exactly what goes into the job. Generally speaking, an installation will include:
A digital TV antenna
A mount or mast
Mounting brackets
Amplifiers (if needed)
Coaxial cables
Splitters
Attenuators
Filters
Outlets and leads
Other system equipment
Leading digital antenna solutions from Penrith to Parramatta
It's easy to assume TV antennas are leftovers from a forgotten time. Between Netflix, Amazon, Disney+ and the many streaming options available, many homeowners let their home's antenna and free-to-air reception slip to the back of their mind… until it's time to watch Friday Night Footy or enjoy your favourite Freeview show.
The correct digital TV antenna is crucial to enjoying the same audio quality and stellar picture that you enjoy across your streaming platforms. Our professional local technicians can help ensure your digital TV channels offer a crisp, ghost-free (when you see a replica of the transmitted image for a blurry, ghost-like effect) picture and clear sound.
For help, installation, repair and replacement, get in touch to speak with a member of the team today!
Hours: 7am – 9pm, 7 days a week (No penalty for weekends)
Phone: 0411 273 648
Mobile: 0411 273 648
We service the following suburbs in Parramatta area for a quick turn around :
Why choose  Accent Antennas 
Brands We Recommend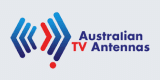 Schedule Free Onsite Quote Today
"*" indicates required fields