Skilled TV Antenna Installation Hills District
Dealing with pixelated pictures and frustrating TV reception in your Hills District home?
At Accent Antennas, we know how to fine-tune and resolve signal problems across installation, replacement and repair of the tv antennas. Forget worrying about what an 'antenna clamp' is or what 'passive splitter' means. Our comprehensive audiovisual services mean we take care of the installation process from start to finish, so you get maximum value from your free-to-air experience.
As a large area, Hills District can experience patchy reception and poor digital signal quality, making it impossible to enjoy your favourite free-to-air channels. As trusted local technicians, we understand the Hills area from Box Hill to Castle Hill, Rouse Hill to West Pennant Hills, and everywhere in between. It's time to say goodbye to poor reception, incorrect antenna positioning and poor cabling for good.
At Accent Antennas, our Hills District technicians can help with all antenna services including:
Don't try to diagnose reception issues yourself or replace your antenna. We'll diagnose your problems, whether an issue with your antenna or problems with internal components and offer a fast, reliable and affordable solution.
Call 0411 273 648 or request your obligation-free quote online now.
Enjoy the benefits of hiring a local Hills District audiovisual team
Most Hills District families and homeowners know the advantages of digital antennas – but countless homes still suffer poor picture quality due to outdated analogue aerials and old and underperforming configurations. The receiving TV antenna's setting up must be done with absolute precision and requires skill and experience. Even a slight tilt in the angle of the antenna could lead to distorted signals and poor picture quality.
At Accent Antenna, our installation process is performed with care and consideration to minimise disruption and have you enjoying your favourite free-to-air shows fast. For example, signal levels differ from one Hills suburb to another, and certain antennas don't work if the signal strength lies beyond its reception level.
To help you save time, money and plenty of hassle, leave your installation, repair and replacement of the antennas to the professionals at Accent Antennas who have the skills and experience for this task.
Reception issues in Hills District – solved fast
Our skilled technicians first test the signal strength at your residential or industrial premises. From Baulkham Hills to Kellyville, our highly skilled antenna installers then choose to install the antenna at an appropriate place based on the altitude and the available signal strength. After a successful installation, we'll thoroughly test the quality of your reception with a commitment to 100% customer satisfaction – we're not happy with the job until you are.
If you're experiencing problems with your existing antennas, professional help is needed to resolve these issues. Our local technicians will diagnose the problem and suggest custom solutions to resolve the issue.
The best antenna companies also offer a warranty on materials and strong customer support for their services. That's why every job comes with 5-year material warranties and 20-year workmanship warranties. As the Hills District's local audiovisual experts, we're also proud to offer additional services such as the installation of data points and telephones, wall-mounted TV setups, and rooftop satellite dishes.
How much do antenna repairs and installation cost in the Hills District?
This is a tricky question to answer. Antennas can cost anywhere from a couple of hundred dollars to $700. Why? Because an antenna expert needs to visit your Hills District home to determine which make and model is suitable for your property.
Once the correct antenna has been selected (Ultra-High Frequency or Very-High Frequency), you'll need to consider where your antenna is affixed. This can impact the cost depending on what type of mount is required, how much cabling is needed to reach your home, whether an amplifier is necessary to boost signal strength, etc.
Whether we're replacing a rusted mount, installing a brand new digital aerial to receive digital-only signal, testing signal quality to find the ideal rooftop positioning, or any other service to support the condition and health of your antenna, we'll help you keep costs down by delivering a premium service at a price that works for you.
For an accurate quote, organise a site visit from an Accent Antennas technician today.
SAVE TIME AND MONEY: Read the Antenna Installation Price Guide here 👈
Can I install my own TV antenna?
Are you considering tackling the job of antenna repair or replacement yourself? No laws stop you from throwing a ladder against the side of the house and installing a new antenna, but there are common pitfalls to watch out for.
✘ You'll need to invest significant time in researching to find the best antenna type for your home. This doesn't just come to choosing a digital antenna but knowing whether your home is near a Very-High Frequency (VHF) or Ultra-High Frequency (UHF) transmission tower.
✘ You'll need specialised equipment to ensure your aerial is receiving the highest quality pictures, including splitters, cabling, custom mounts, attenuators, and more.
✘ You'll need advanced skills and tools to test and troubleshoot your reception to ensure you're receiving the best possible picture quality.
✘ You'll need the experience to avoid damaging the roof or structure of your home during the antenna repair and/or installation process (as this can be a costly mistake).
If you're looking to save time and avoid expensive mistakes, trust the job to the skilled technicians at Accent Antennas. Every member of our team has the training, equipment, and experience to deliver exceptional customer service and have you enjoying the full range of Freeview channels available.
For help and installation services 7 days a week, call 0411 273 648 or request your obligation-free quote online.
Hours: 7am – 9pm, 7 days a week (No penalty for weekends)
Phone: 0411 273 648
Mobile: 0411 273 648
Other suburbs also considered part of The Hills of Sydney include; Beaumont Hills, Box Hill, Cattai, Maroota, Maraylya, Middle Dural, Lower Portland, Nelson, Cherrybrook, Kellyville Ridge, Oakville, Parklea, Sackville North, South Maroota, Stanhop Gardens, Thornleigh, Windsor and Wisemans Ferry.
Dural / Round Corner 2158
Why choose  Accent Antennas 
Brands We Recommend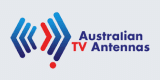 Schedule Free Onsite Quote Today
"*" indicates required fields