High quality antenna installation on Northern Beaches
Looking for the best free-to-air TV signal the Northern Beaches has to offer? You're in the right place.
There's nothing quite as frustrating as distorted picture quality or reception black spots when trying to enjoy your favourite free-to-air and Freeview shows. Whether it's the Manly Sea Eagles on Friday Night Footy, the nightly news, or one of the many channels you love to tune into, you deserve to enjoy TV without the headaches of bad picture quality.
So that's what we give you. Our goal is to meet and exceed your expectations across customer service, quality workmanship, cost-effective services, and helpful and friendly support from start to finish.
At Accent Antennas, our Northern Beaches technicians can help with all antenna services including:
For more than 30 years, the name Accent Antennas has been synonymous with quality on the Northern Beaches. With the most skilled team and the latest antenna diagnosis and repair innovations, we've got an affordable solution just a phone call away.
Call 0411 273 648 or request your obligation-free quote online now.
Do you have the correct antenna for your Northern Beaches home?
All antennas are NOT created equal. Following the Federal Government's phasing out of traditional analogue TV in 2013, many homes from Manly to Mona Vale may be using outdated antennas which are not optimised for newer digital frequencies. Delivering a much lower signal pickup, the wrong antenna can lead to poor reception, frustrating static or the dreaded black screen (a.k.a no reception at all).
Types of antennas include:
Digital or Analogue: Analogie antennas are older with analogue signals being phased out and switched off as of 2013. If you've still got an analogue aerial, you can still receive digital signals but you risk poor picture quality.
VHF, UHF or Combination: Very High Frequency (VHF) and Ultra High Frequency (UHF) are the frequency lengths used throughout Australia. The frequency that's right for you will depend on your location related to transmission towers, so you'll need to speak to an audiovisual expert to find the frequency that's right for you.
Directional or Multi-Directional: Directional antennas (as the name suggests) receive signals from a single direction. Multi-Directional antennas get signals from multiple locations. This can become a problem due to interference and multipath distortion. Your local antenna experts can help you determine which type of antenna is right for you.
Struggling with poor reception? Try this simple solution…
At Accent Antenna, we're available 7 days a week from 7am to 9pm to ensure your schedule isn't disrupted. Contact a team member to ask any questions about your entertainment set-up. For the clearest picture and full programming options, request your 100% obligation-free quote on antenna repair and replacement today.
How much do antenna repairs and installation cost?
It's possible to find a new antenna for a few hundred dollars (and a cheap installation online), but the cost of an inexpensive aerial can become a major headache in the long run. Whether it's an inferior model unable to deliver picture quality, products unsuited for the conditions of the Northern Beaches, or poor installation that leaves you in a reception black hole, it pays to invest in quality.
When planning for antenna repair, replacement and installation costs, it's essential to consider the following variables:
Roof Type and Access: Do you have a flat or pitched roof? While pitched roofs may look more challenging, they typically provide more accessibility for cabling than flat roofs.
Existing Home vs. New Build: Are you looking to install an antenna or request repairs to an aerial on an existing home? Depending on the build and materials, it may be more challenging to carry out services than to work on a newly built home.
Site Access: Single-story homes are typically (though not always) more accessible than multi-story homes. This can affect the cost of labour with less time required to complete the job.
Antenna Brand: Depending on whether you're opting for a Hills, Digitek, Matchmaker or another brand of aerial that's suited to your suburb, the price will vary.
Additional Equipment: Depending on the strength of your signal, you may need further equipment, including signal amplifiers, splitters, attenuators or other add-ons to reach an acceptable signal strength.
NOTE: Combination aerials capable of receiving UHF and VHF signals are typically more expensive but deliver stronger picture quality. For a complete and transparent quote, get in touch and organise a measure and call out today.
SAVE TIME AND MONEY: Read the Antenna Installation Price Guide here 👈
Looking to get more from your home entertainment set-up?
Life on the Northern Beaches is already idyllic. But if you're looking to elevate your lifestyle with a modern and inviting home entertainment space, let the Accent Antenna team help. With decades of experience in wall mounting televisions, we can install your new or existing TV on a secure wall mount and install a new roof antenna set up perfectly to capture crisp free-to-air TV no matter what you're watching.
With a comprehensive 20-year warranty on workmanship, you can sit back with peace of mind knowing our qualified local Northern Beaches team of aerial installation and repair experts will go above and beyond to deliver a service that meets, then exceeds, your expectations.
Don't wait to enjoy stellar picture quality and reception in your home. From Palm Beach right down to the Manly shoreline, enjoy more than 30 Freeview channels, never miss a moment of Sports (whether the Sea Eagles are playing or not), and catch episodes of your favourite TV show by trusting your aerial and antenna needs to Accent Antenna.
Hours: 7am – 9pm, 7 days a week (No penalty for weekends)
Phone: 0411 273 648
Mobile: 0411 273 648
Warringah
The suburbs of the Northern Beaches district within Warringah Council are :
Manly
The suburbs of the Northern Beaches district within Manly Council are :
Pittwater
The suburbs of the Northern Beaches district within Pittwater Council are :
Why choose  Accent Antennas 
Brands We Recommend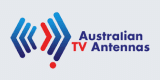 Schedule Free Onsite Quote Today
"*" indicates required fields