Save Money With Digital TV Antenna Installation in Eastern Suburbs
Trust the local, reliable, experienced Eastern Suburbs experts in TV antenna and audiovisual solutions.
Accent Antennas has been servicing clients from Rose Bay to Bondi for over 30 years and have become synonymous with quality work and crystal-clear reception solutions. Available 7 days a week from 9am to 7pm, we're proud to focus on all areas of antenna and audiovisual operations whether you need a new antenna installed, repairs to your existing aerial or extra TV antenna point installations.
At Accent Antennas, our Eastern Suburbs technicians can help with all antenna services including:
Our licensed and insured local technicians are only a phone call away, ensuring fast and hassle-free help to make the installation and repair a breeze. If you're having trouble watching your favourite free-to-air channels, dealing with inconsistent picture quality, or being frustrated by reception black spots in your home, reach out and organise an obligation-free quote to diagnose and fix your problems.
Call 0411 273 648 or request your obligation-free quote online now.
Eastern suburbs antenna repair, replacement and installation
The right antenna is crucial to enjoying the Freeview channels available in your Eastern Suburbs home or business. Unfortunately, the hilly topography of many east suburbs, from Point Piper to Edgecliff and Waverley, can cause frustrating reception problems.
Our locally-based antenna technicians are fully qualified, insured, and dedicated to helping all eastern suburb families enjoy the picture quality they deserve. Take advantage of our 100% obligation-free quotes and on-site signal tests to diagnose reception problems, or install a new antenna and confidently run cables throughout your home. Whatever your needs, there's no reason for you to suffer through sub-par TV reception anymore.
Don't be fooled by our name. While we might have 'antenna' in our name, we're trusted audiovisual experts. For installation of extra TV points, or upgrading your home with a new Foxtel satellite, we're confident we have the tools and the team for the job.
Can I install my own antenna?
If you're dealing with an old (see: ancient) analogue aerial, it's tempting to consider installing a new digital antenna by yourself. Although you might feel like you're saving a few bucks by following the instructions in the box or watching a handful of YouTube videos, it requires precision and accuracy to get the job done right. You can also avoid voiding your manufacturer's warranty by having licensed professionals handle the job for you.
Getting your aerials installed by an experienced and skilled team is critical as they can get the job done efficiently, cost-effectively and safely. Trusting the job to the experts will save you plenty of headaches and expenses, not to mention avoid the risk of injury. Climbing up to the top of the roof is not suitable without experience and the proper safety measures and procedures. No one wants a trip to the Prince of Wales Hospital, so leave the installation to us!
How much does the installation cost?
A new antenna can cost as little as $250 to install… but beware of cheap and nasty aerials that look great on paper but leave you with the same frustrating reception problems. The actual cost of the installation, repair and replacement will vary based on a range of factors, including:
Roof Type and Access:

Flat roofs may be more difficult to work with as there's less space to install cabling. This can make the cost of antenna services higher.

Existing Home vs. New Build:

Existing homes in the Eastern suburbs may be built with brick which is harder to work with than running cables or working on the roof of a new home.

Site Access:

Single story homes are typically more accessible, and cheaper, to work on than multi-story homes or commercial premises which require a more complex and strategic approach.

Antenna Brand:

Depending on whether you're opting for a Hills, Digitek, Matchmaker or other brand of aerial that's suited to your suburb, the price will vary.

Additional Equipment:

Depending on the strength of your signal, you may need additional equipment, including signal amplifiers, splitters, attenuators or other add-ons, to reach an acceptable signal strength.
NOTE: Combination aerials capable of receiving UHF and VHF signals are typically more expensive. For a full and transparent quote, get in touch and organise a measure and call out today.
SAVE TIME AND MONEY: Read the Antenna Installation Price Guide here 👈
Questions to ask of your local audiovisual experts
Chances are you know the best parks, beaches and coffee spots whether you live in Bondi, Coogee, Maroubra or any other beachside suburb – but choosing the best audiovisual expert is much more challenging.
It helps to have a list of questions ready to put potential companies to the test. That's why we've put together the following handy guide. Each of these questions will help you dive deeper than Google or Facebook reviews which paint a rosy picture and determine the experience, professionalism and customer service needed for a hassle-free and affordable service.
"Do you provide Australian-made antennas?"
"Do you offer a workmanship warranty?"
"Are your aerials suited for ocean-side suburbs"
"Do you offer next day or same day service?"
"Do you offer a satisfaction guarantee?"
What kind of insurance coverage do you have?"
"How many years have you been in business?"
"What references can I speak to from past jobs?"
"Do you do the work or outsource it to other professionals?"
"Can you give me a quote in writing for the job as described?"
"What safety precautions do you and your teams follow onsite?"

"Is there a minimum price quote for services, including a callout fee?"
Call Accent Antennas now on 0411 273 648 for free advice and quotation on installation and repair services. We operate 7 days a week to help you solve your TV reception problems with no surcharge for weekend callouts.
Hours: 7am – 9pm, 7 days a week (No penalty for weekends)
Address: 12 / 509 New South Head Rd, Double Bay, NSW 2028.
Phone: 0411 273 648
Mobile: 0411 273 648
Why choose  Accent Antennas 
Brands We Recommend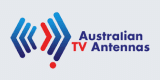 Schedule Free Onsite Quote Today
"*" indicates required fields