Sydney's Most Trusted Antenna Replacement
How to know if you need antenna replacement? No one wants a TV signal that's on the frizz when the big match is about to come on. Yet how many homeowners put up with wavy signals and lines on the big day because their reception has started to deteriorate?
Stop putting up with poor quality digital TV and upgrade or replace your existing aerial for a better viewing experience overall.
Accent Antennas is Sydney's premier provider of antenna replacement, understating the signals and systems that are required to get a job done right the first time. With our crew of experienced technicians, you'll have a brand new aerial in place in just hours, and we don't charge surcharges for weekend callouts. Never miss a match or struggle to view a programme due to poor quality and low signal again.
Get your aerial replaced today! Call out on 0411 273 648 to get started or contact us online to request a 100% obligation-free quote.
Explore more of our services:
The many reasons to upgrade to a digital antenna
The days of analogue aerial being able to transmit quality television signals were never really upon us in the first place. Sure, you didn't (and don't) have to swap out your aerial to keep viewing content, but the quality that you'll be watching your free to air television is vastly limited by older equipment.
Also, aerials are like most other utility equipment for homes: they degrade over time. And many older analogue aerials at this point are likely riddled with rust and impacting the quality of your reception even further.
Here are just a few other reasons why it's time to upgrade and replace your existing aerial:
Broken parts due to the elements and time

Poor reception caused by deteriorating parts

Water and debris interfering with the balun

A new aerial could manage your available reception better

Electrical damage has caused the aerial to underperform

Your television picture experiences lines, waves, and pixelation
How long do TV antennas last?
That depends, in part, on how old it is.
While that seems like a non-answer, older receivers were simply not made to the same standards and robustness as modern digital TV options. That means that your existing older receiver is likely past its prime. Analogue or lower end digital TV receiver should be replaced every 15 years, including the mast, to ensure proper signal reception and security of the device on your roof.
That said, newer models are made to last much longer. It's not uncommon to see warranties that guarantee the life of a digital TV receiver for 20 years or longer. So any antenna replacement you make now is likely to last for decades or more.
Do TV antennas take long to replace?
Technicians may be able to use some of the existing wiring to get the job done more quickly. That said, you'll also have to factor into the work the time it will take for them to remove any existing equipment from your roof and do a full replacement, including the mast.
On average, they take a few hours to install, max. But it may take longer to complete the job if you have a very high roof or a difficult to navigate roof that requires extra safety equipment or protocols that slow things down. Your new receiver may also need an amplifier or other media installed along with it to ensure that you get the best signal reception possible. The more work that there is to be done on your roof, the longer the entire project will take.
How much does antenna replacement cost in Sydney?
The cost for antenna replacement is going to vary based on a number of factors, first and foremost the solution that is chosen for your install. Different models may be better for your exact conditions and signal level, leading the installer to make a recommendation for a specific model or brand that they know will help deliver the best results.
From there, companies will factor in the cost of the unit plus any additional accessories (i.e. boosters) and the labour they estimate that the job will take to complete. The average cost for an antenna replacement with all things considered falls between $300-$700 for homeowners in Sydney. With this in mind, the best approach is to call out for a custom quote based on your exact roof, antenna, and signal strength.
What warranties are available on TV antennas?
These are going to vary depending on the brand and model you purchase since they are largely provided by the manufacturers. Lower quality options will have smaller duration warranties available. A number of Australian-made brands offer warranties in excess of seven years or more.
Another thing to look for are extended warranties or workmanship warranties offered by the installers themselves. These can add years to the original warranty for the original owner. Be sure to find out whether the installation work that is done will also be guaranteed for a period of time to protect against install issues.
What to look for in an antenna installation specialist
In this industry, it's all about experience. There's so much more to installation aside from climbing on a roof and affixing a device. Practiced technicians are going to do their very best to ensure you get the best signal as possible by levering their experience and expertise about everything from reception to placement and products. The result should be a custom consultation and a custom approach to ensuring you get fantastic reception.
Reputation is also important when it comes to looking for an installer. Many customers will take to the internet to leave their feedback about experiences with different installers. Those that are cheaper or fly-by-night will rise to the forefront in the reviews as being unreliable or unsatisfactory when it comes to installs and overall reception. Be sure to do your research and look at social proofs when you are choosing an installer.
Let Accent Antenna replace your TV antenna today
When it comes to free to air TV, you need the right receiver in the right place for the best experience. Putting up with an older, inaccurate, or deteriorating antenna will lead to frustrating viewing experiences that can be fixed once and for all with a brand-new receiver designed to last.
We only work with the top Australian-made brands so all our customers can have the best viewing experience available to their home. Our expert technicians individually assess each job to find the right combination of device, placement, and accessories to ensure you get the most out of your reception. We've served Sydney and the surrounds for over 20 years and are well-versed in everything needed to get the job done right, the first time, every time.
Call us on 0411 273 648 today to get started or contact us online to request a 100% obligation-free quote!
Why choose  Accent Antennas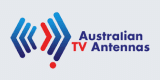 Schedule Free Onsite Quote Today
"*" indicates required fields