Digital Antenna Installation In Inner West
Are you looking for reliable, on-time, affordable installation in the Inner West?
No matter how many streaming services or online programs you watch, chances are you've got a favourite digital free-to-air show you cannot miss. So when the slightest antenna issue can cause poor transmission of signals, you need to find best team to assist with all installation, maintenance and repair services.
At Accent Antennas, our Inner West technicians can help with all antenna services including:
Our team is on standby 7 days a week from 7am to 9pm so whether you live in Newtown, Marrickville, Stanmore or any of the vibrant suburbs that make up eclectic Inner West, we're available for next-day or same-day service.
Don't suffer from 'No Signal' issues, reception dropping in and out, or sudden changes in picture quality. With fast and FREE quotes and a commitment to 100% customer satisfaction, it's never been easier to enjoy the free-to-air shows you love without stress, frustration or unnecessary installation and maintenance costs.
For help and installation services 7 days a week, call 0411 273 648 or request your obligation-free quote online.
What reception problems do Inner West homes face?
Unlike the old days of analogue TV, which used radio signals, modern digital TV relies on data signals to deliver a clear picture to your screen. When the signal that carries data to your Inner West home is weak or distorted, you'll end up with patchy reception and more than a little frustration.
Some of the top causes of TV reception problems include:
Outdated Antenna:

Whether you live in Stanmore, Erskineville or Rozelle, using old analogue antennas can interfere with data signals and deliver poor picture quality.

Incorrect Antenna:

UHF. VHF. WTF? We don't blame you if the topic of antenna types can quickly become confusing. As trusted antenna experts, we help you install an antenna that supports the right transmission signal for you, whether the ultra-high frequency (UHF) or very high frequency (VHF).

Landscape Disruptions:

Trees, tall buildings and hills can interfere with signal quality. From Dulwich Hill to Summer Hill and in between, the uneven terrain of the Inner West means you need an expert on your side to choose and install the correct antenna type and minimise signal distortion.
Accent Antennas has been supporting the Inner West for 30 years and counting. With a reputation for excellent service, peace of mind warranties on materials and workmanship, and a 100% satisfaction guarantee on all work, we have the tools and the team to solve the most challenging antenna problems and installations regardless of where your aerial is located.
What impact does the weather have on my signal?
Even the best antennas can be a poor match for extremes in the weather. High winds and rains can cause poor reception, even for digital television, leading to poor picture quality. This looks like the picture on the television becoming broken up or pixelated to the point where it might be hard to watch.
The good news is that these interruptions should be temporary. If you notice that the reception doesn't rebound after the weather improves, then you'll want to call out to an antenna technician to have them check that a recalibration or repair isn't needed.
Why does my reception worsen at certain times of the day?
It might not have to do with the actual time of day. Instead, consider which other devices you're using with regularity. It's possible that one, or more, of them could be interfering with the signal and reception that you're getting.
Common culprits include LED lighting, appliances, power lines, garage openers, and light switches that cause interference. If that's the case, then you might need to call out to an electrician to have the offending appliance or electrical issue repaired, since they likely will only interfere with your tv reception if something is faulty. You can also call out for an antenna technician to ensure that your antenna equipment is not in need of repair.
Does it matter how far I am from the broadcast tower?
Absolutely, but that doesn't mean you should suffer from poor reception. Here in the Inner West Suburbs, tv reception can certainly be affected by our distances from the main broadcast towers. However, during the evaluation and installation process, your technician should measure for signal strength and include the appropriate technology so that you can get the most out of the signal you receive.
What's the difference between indoor and outdoor antennas?
With analogue technology becoming obsolete in the 2010s, the improvement in telecommunication technology, and newer versions of TV antennas mean older, outdated aerials can impact the quality of your free-to-air experience. Antennas known colloquially as 'Rabbit Ears', or 'Bunny Aerials' are some of the popular forms of antennas for indoor use – but won't deliver the digital reception an external unit can provide.
Outdoor antennas evenly receive digital data signals and transmit efficiently into your Inner West home. At Accent Antennas, we can enhance the capacity of your outdoor antenna to ensure your units are properly installed and deliver precise, crystal-clear pictures.
Our locally-based technicians service all of the Inner West from Five Dock to Ashfield and Birchgrove and carry the latest range of outdoor antennas to ensure we have the ideal option to suit your needs and budget.
Call us on 0411 273 648 today to get started, or contact us online to request a 100% obligation-free quote!
Hours: 7am – 9pm, 7 days a week (No penalty for weekends)
Phone: 0411 273 648
Mobile: 0411 273 648
In real estate terms the following suburbs are classed as being in the Inner West:
The University of Sydney 2006
Why choose  Accent Antennas 
Brands We Recommend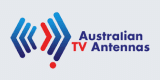 Schedule Free Onsite Quote Today
"*" indicates required fields