Sydney's Experienced TV Antenna Installations
When it comes to free to air TV, there's no better way to tune in than with a proper digital antenna. The picture quality and experience are just unmatched by streaming. What's more, it doesn't require you to go for more expensive, high bit rate Internet services just to view local content. TV antenna installations are a surefire way to ensure that you never miss a match or the news programmes that matter most to you.
At Accent Antennas, we understand the ins and outs of television signals and everything you'll need for a crystal-clear picture in your home. With over 20 years of experience, we're Sydney's leading specialists. Our team specializes in not just installation but also fine tuning signals and resolving problems with hardware no matter when or where it's located.
For help and installation service seven days a week, call us on 0411 273 648 or contact us online to request a 100% obligation-free quote.
Why include TV antenna in your home?
Even though aerials are an important part of accessing free to air TV, few home builds include them as part of the initial package. Homeowners need to be savvy enough to request TV antenna installations so that they don't miss out on all of the benefits it can provide.
You can a have premium digital TV aerial installed that can cover both UHF and VHF signals so you'll always have access to the television programming that you want.
If you've moved into a Sydney home with an existing aerial, it's also important to note that you might not be receiving all of the benefits of digital TV if you are stuck with an older or analogue aerial. Analogue technology became obsolete in the early 2010s, but the switch resulted in a much broader variety and clearer picture of programming options. Relying on an older aerial could mean you are not getting the maximum value out of your free to air experience.
Can I install TV Antenna myself?
Many people mistakenly think that adding a new aerial is as simple as just screwing one into the beams on a roof. However, a lot of precision and accuracy are required for the job to be done right. A professional installer will be able to assess your exact location and determine not just the placement for the best reception but also the best digital aerial for the job.
It's also important to note that any job that involves getting on a roof for installation can be dangerous for the unpracticed homeowner. It's much better – and safer – to trust the work to a professional. You can also make sure you don't void any manufacturer's warranties on the aerial itself by having the installation conducted by a licensed professional.
How long do TV antenna installations take?
From start to finish, you can expect the professionals to be able to complete the installation for you in between 2-3 hours. This includes the time it takes to assess your roof and the different transmission signals that are available. This also includes however long it will take for them to properly assemble and install the actual aerial in its place.
Keep in mind that some factors can affect the average time it takes to complete. Accessibility and how difficult it is to maneuver on your roof can slow things down a bit, especially if workers need more tools to safely conduct themselves. It can also take longer to install if they need to add additional equipment such as boosters or if they are working with extended or high masts.
Are new digital TV antennas expensive?
Most installers will package together the exact digital aerial that you need for your reception and location along with the labour and materials for the job in a single quote. On average, this can land anywhere between $300-$700. Factors that affect the price include:
Type of property and installation access

Equipment needed for installation

(booster, mast type, etc.)

Number of TV points required

Whether an older antenna needs to be removed
Newer digital aerials also come with much more robust warranties from the manufacturers. In some cases, these can be for the lifetime of the device. It's important to consider that your investment in your home might have a little up-front cost but should last for decades, if not longer, with proper installation.
Turn to the pros at Accent Antennas for your new install in Sydney
Choosing the right equipment for your property is one of the most important aspects of upgrading your television viewing experience. Choosing the right installer is also critical so you can get the most out of your available reception and the equipment you choose.
And when you choose us for your project, you can rest assured that you'll have the right option with the right placement installed right the first time. Our team has over 20 years of experience working with antennas of all shapes, types, and sizes across Sydney and the surrounding, placing us far ahead of the competition when it comes to experience and expertise. We're confident that you'll be completely satisfied with your new TV antenna installations with us.
Call us on 0411 273 648 today to get started or contact us online to request a 100% obligation-free quote!
Frequently Asked Questions About TV Antenna Installations Sydney
Do I really need a new digital antenna?
Digital television offers a lot more advantages than the old school analogue options. Installing a new receiver or upgrading your existing one will give you better reception on the channels that you love without the price tag that comes with expensive internet packages for streaming.
Will I need a booster or amplifier with my antenna?
Boosters can help improve the signal. This can improve the overall quality of the picture that you see on your television. A professional installer should be able to assess the signal and reception at your home, placing the receiver in an optimal position. If they find that the signal is still weak, they may recommend an amplifier to help ensure you have the best quality experience.
What if I don't want an antenna on my roof?
There are limited options for installing TV receiver inside a roof space, but this is only recommended if your reception is exceptional. That's because enclosing the receiver will block reception and make it harder for you to get a quality picture on your television. In most cases, it is recommended to go with an external solution. If appearance and placement are super important to you, you can discuss this with your installer to try to find an unobtrusive area to place the receiver without sacrificing signal.
Why choose  Accent Antennas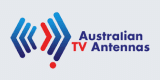 Schedule Free Onsite Quote Today
"*" indicates required fields